We're giving the Roho Hybrid Elite Cushion a full review as well as other roho cushions. if your looking into any wheelchair cushion, see our reviews first!
Roho Hybrid Elite Cushion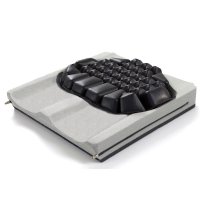 The Roho Hybrid Elite Cushion is one of the many cushions in the Roho line. This cushion is one of a kind even from it's own line as it combines ROHO Dry Flotation's shape matching ability and the stability of Jay base technology. Combining these two amazing features makes for one of the most durable, comfortable, and stable wheelchair cushions that has ever been made. We're go to show you in detail why the roho hybrid elite cushion is one of the best wheelchair cushions ever made.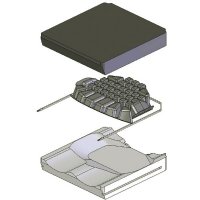 Designing a cushion like this was no easy task as it gives you the main cushioning in the back of the cushion and the support in the front of the cushion making for the perfect way to maintain posture well at the same time giving the most comfort possible. Not only does this roho cushion give comfort and support but it even has one of the best forms of skin protection available. This cushion reduces friction during movement which is the cause of worsening rashes, skin wounds, and sores. The comfort of this cushion is helped by a dual release valve allowing different inflation levels throughout the cushion making the roho hybrid elite cushion completely customizable.
Where to Find the Roho Elite Cushion