Ferno Ambulance Cots have innovative features to help maintain proper mechanics while loading and unloading the ambulance. We're showing many Ferno Models.
Ferno Ambulance Cots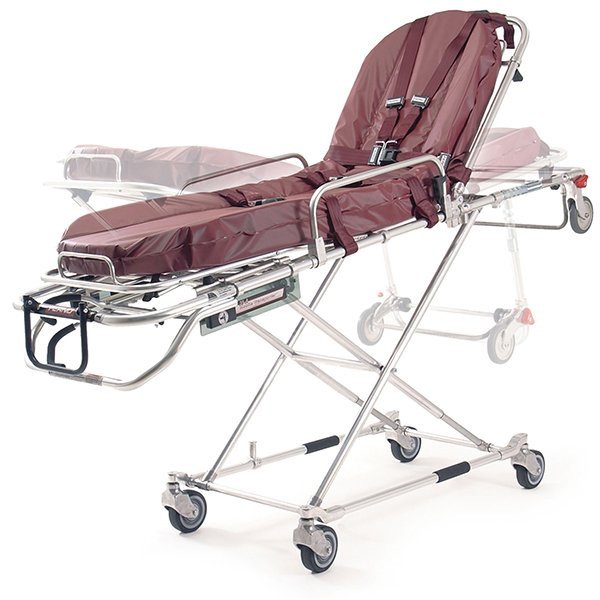 We're reviewing many styles and types of Ferno Ambulance Cots. You have a wide variety to select from. Each has been designed with innovative features and a full range of accessories that makes handling patients of all sizes easier and improves the quality and comfort of patient care.
This provides maximum versatility in even the most confining environments. Lightest Weight roll-in style cot at 69 lbs, making it easy to handle in any Swing-Up Undercarriage allows "one-man®" loading and unloading of empty cot.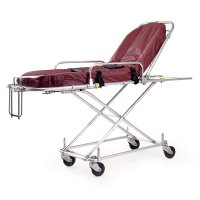 Ferno Model 30NM MRI Mobile Gurney
Completely non-magnetic and is capable of bring any patient directly into an MRI room. This industry standard gurney has proven its quality time and time again.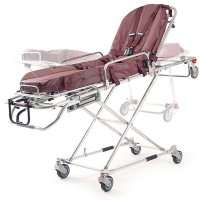 Ferno Model 35-A Mobile Transporter X-Frame Ambulance Cot
Exceptional value for x-frame users. This gurney weighs only 74 lbs and has a record of dependability with over 20 years of use by ems services.
There are many other styles and types of Ferno Ambulance Cots. View even more options with detailed specifications and prices at Ferno Ambulance Cot Details. If you have any questions on these or any other items please feel free to give our friendly customer service a call LIVE HELP M-F 8:00AM – 4:30PM (CST) – (800)328-5343.