These lightweight FDI ErgoTech ErgoDynamic Forearm Crutches make it easy to get around in any situation. These are the easiest forearm crutches to maneuver.

FDI ErgoTech ErgoDynamic Forearm Crutches
soft replaceable forearm pad, super soft grips and a deep cuff for improved comfort and security. If you want to step away from the norm and want an ultra-light performance crutch, look no further than the FDI OptiComfort crutch.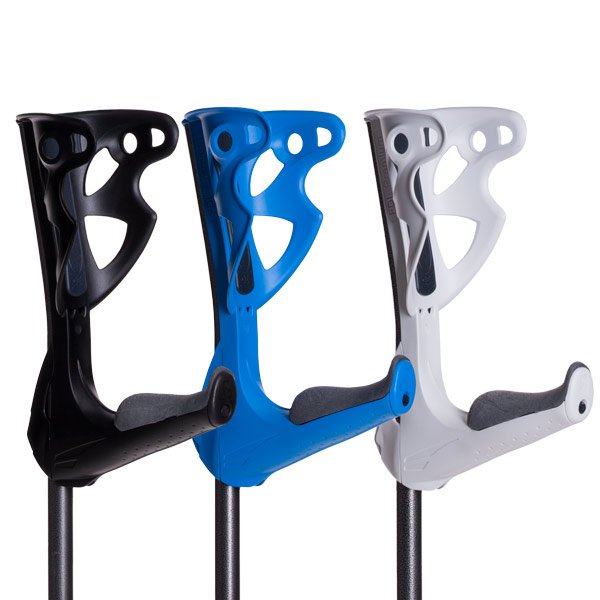 FDI is actually offering three different styles of crutches including the Opticomfort forearm crutches they also have FDI ErgoDynamic Forearm Crutches. The ErgoDynamic forearm crutches are lightest crutches in the world with an integrated shock absorber. The unique shock absorber is integrated into the upper shaft and utilizes an exclusive in-handle linkage system offering smooth, silent operation.
and last but not least, the FDI ErgoTech ErgoDynamic Forearm Crutches has a design setup specifically for the for mentioned FDI ErgoTech. Advantages to this style of crutch include its smart button activated "fold-up" handle design collapses into a compact, space savig and ready to travel crutch.
You now have your option between 3 of the lightest weight forearm crutches in the entire world that come at low costs to you. Ocelco, Inc. is bringing you these crutches at wholesale pricing, making it quick and easy to order your crutches from anywhere in the world.