Non-Magnetic and Aluminum MRI Tools are necessary in any MRI suite. Perfect for maintaining any MRI facility, MRI Tools are what you need to get any job done inside the MRI suite. Each area of the medical workplace requires maintenance and MRI suites are no exception. In MRI rooms it is important to have non-magnetic hand tools to perform maintenance.
Non-Magnetic MRI Tools and Materials
Made from non-magnetic materials such as aluminum, titanium and stainless steel these MRI tools are completely MR safe. Offering wrenches, hex keys, screwdrivers, socket sets and complete individual tool-kits are MRI Maintenance selection is certain to maintain and MRI facility and all of it's needs.
Complete MRI Tool Kits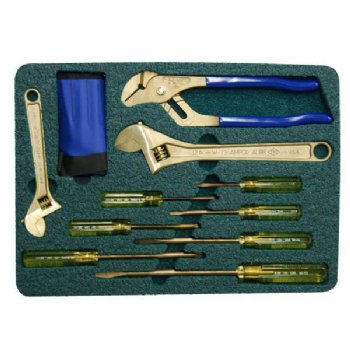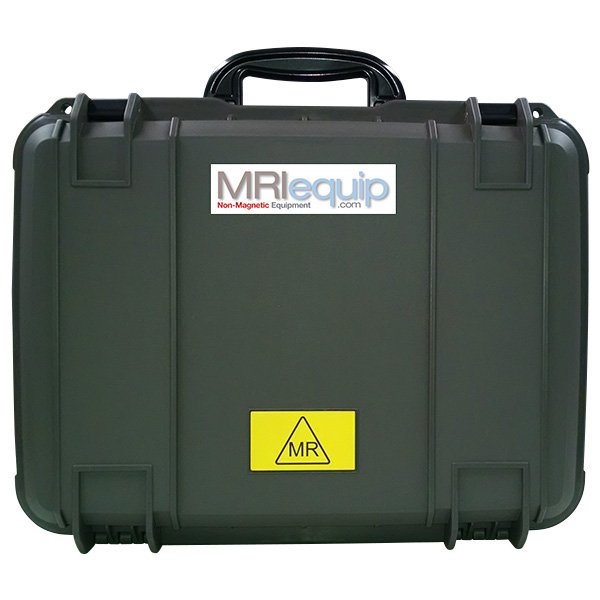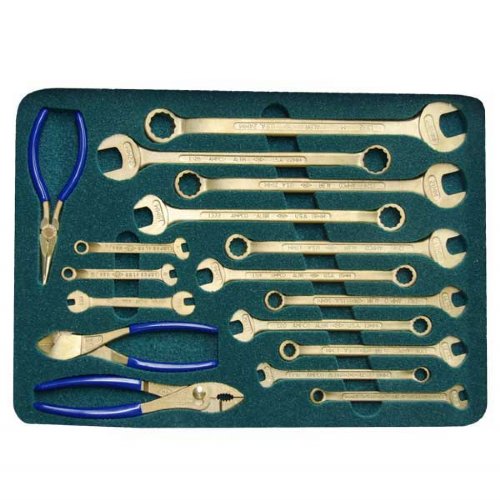 Toolkit Features:
MR Conditional
Non-Sparking tools approved as non sparking
Corrosive Resistant
Lifetime Limited Warranty
Custom tool foam interior makes tools easier to locate
Foam is #2 fire retardant anti-static foam
28 Piece Non-Magnetic Toolkit Includes:
Tool Box
Kit Hex Key 10 Piece Metric
Pliers Adj Combination 8″
Pliers Diagonal Cutting 7″
Pliers Groove Joint 12″
Pliers Needle-Nose 7″
Screwdriver Phillips #1
Screwdriver Phillips #2
Screwdriver Phillips #3
Screwdriver Std 1/8 x 2-3/8″
Screwdriver Std 1/4 x 4″
Screwdriver Std 5/16 x 6″
Screwdriver Std 3/8 x 8″
Wrench Adjustable 8″
Wrench Adjustable 12″
Wrench Combination 8mm
Wrench Combination 9mm
Wrench Combination 10mm
Wrench Combination 11mm
Wrench Combination 12mm
Wrench Combination 13mm
Wrench Combination 14mm
Wrench Combination 15mm
Wrench Combination 17mm
Wrench Combination 19mm
Wrench Combination 21mm
Wrench Combination 22mm
Wrench Combination 24mm
Wrench Dbl Open 6x7mm
Non-Sparking Applications:
Manufacturing Operations
Alcohol Industries
Ammunition, Missile & Explosives
Plants
Automotive Plants (Spray Booth)
Bakeries
Breweries & Distilleries
Chemical Manufacturing
Fabricated Metal Products
Fertilizer Plants
Flammable Materials Manufacturing, Handling and Warehousing
Flour Mills
Furniture Manufacturers (Varnish and Painting handling)
Gas Plants & Coke By-Products
Glass Manufacturers
Glue Factories
Ink Industries
Insulation Manufacturing
Leather Products (Tanneries)
Liquefied Petroleum Gases (LPG)
Mining
Nuclear Products
Oil & Natural Gas Drilling, Refining & Handling
Paint, Lacquer & Varnish Products
Paper and Pulp Mills
Petrochemicals
Petroleum Refining
Pharmaceutical Industry
Pipeline Construction & Maintenance
Plastic Manufacturing
Rubber Processing Operations
Sugar Mills
Synthetic Fiber Manufacturing
Wine Industries
Non-Magnetic Applications:
Aircraft Maintenance & Overhaul
Aluminum & Other Metal Smelting
Electronics Manufacturers (Clean Room Maintenance)
Hospitals & Clinics Magnetic Resonance Imaging (MRI- Maintenance on or near)
Mine Sweepers
Nuclear Products & Testing Machines
Precision Magnetic Equipment (Compasses & Electronics – Maintenance on or near)
Public Utilities: Gas, Electric & Telecommunication
Radar Transmission Centers
Corrosion Resistant Applications:
(in the presence of Solids, Liquids or Gases where Steel Tools may experience severe corrosion rates)
Boat Owners
Canners
Chemical Manufacturing
Desalination Plants
Food Product Manufacturing
Insulation Manufacturing
Laboratories
Paper & Pulp Mills
Petrochemicals
Pharmaceutical Industry
Plastic Manufacturing
Shipyards
Tankers, Vessels & Other Work boats
Wine Industry
Each area of the medical workplace requires maintenance and MRI suites are no exception. In MRI rooms it's important to have MRI safe hand tools to perform maintenance. If you're in need of MRI tools your best bet would be to checkout the set. Complete MRI tool kits supply you with everything you need to maintain an MRI suite.
MRI Non-Magnetic Double Sided Aluminum Ladder

375 lb Weight Capacity and multiple heights available. This ladder is sold by the amount of feet or steps that you need.

Duty Rating: A14.2


Base price (4 steps) $414.00


READ MORE


MRI safe hand tools are primarily made of titanium, making these MRI approved tools both durable and safe to magnetic wave exposure. Our selection of MRI Non-Magnetic tools include MRI pliers, MRI wrench sets, MRI screwdriver sets, MRI Titanium tools, MRI tool kits, MRI hex key sets, MRI hammers and MRI ratchets, with many of them available in your choice of sizes.

Read More